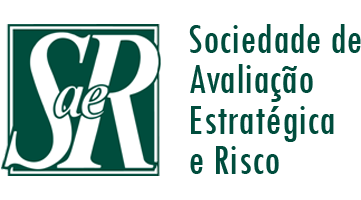 SaeR – Sociedade de Avaliação Estratégica e Risco is a consulting company in Geopolitics, Strategy and Competitiveness, founded in 1988, aiming to act as a catalyst in the economic development process and national social and provide companies and national institutions with service supporting their decisions in order to enhance their capacity to create value and be more competitive in the fields of activity where they operate.
The SaeR is responsible for the development of the study "The Hypercluster of Sea Economics" (February 2009), which identifies this as a strategic potential for the development of the Portuguese economy. The strategic vectors for the business establishment of the sea area, among others the following it are pointed out:
Ports, logistics and maritime transport;
Recreational boating and nautical tourism;
Energy, minerals and biotechnology;
Fishing, aquaculture and fish industry;
Shipbuilding and ship repair;
Research, training and other services to support the development of sectoral clusters and "hypercluster" as a whole.
For more information visit: http://www.saer.pt/